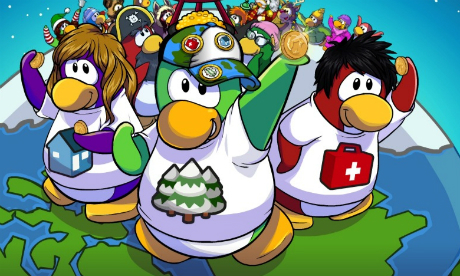 Excerpt from the GuardianUK:
"Disney is launching internet safety campaigns targeting 100m children and parents in Europe, the Middle East and Africa based on its Club Penguin virtual world, capitalising on the recent paedophile scandal surrounding rival Habbo Hotel.
Disney says it will put up £3m of media to support the campaigns: essentially advertising space on its TV channels, websites and magazines across the EMEA region, as well as on Club Penguin and its other virtual worlds.
Club Penguin co-founder Lane Merrifield – now executive vice president of Disney Online Studios following Disney's $350m acquisition of the virtual world in August 2007 – announced the initiative in a keynote speech at the Children's Media Conference in Sheffield.
"From the very start, our vision for Club Penguin was to create a safe place for my kids and their friends to play online. The scale may now be bigger than I could ever have imagined but that philosophy has not changed," said Merrifield in the keynote...."